We dream big for you
We dedicatedly make it possible for you..
Definitely the product development can't be left behind schedule while you are occupied finding the developers with the required talents. POSISTRENGTH provides a team of dedicated developers at hourly, full-time or part time basis with different skills for entrepreneurs looking to develop a full-stack web or mobile app project. We set up remote dedicated development teams who easily cope up with evolving needs and fast deliveries. With our flexible hiring models you get a complete command over your project plan and progress while making the product release quick – and turning off the back burner.
Hire Best Resources
Our Hiring Models
We deploy top-notch agile teams who define and enable your vision on-demand.
Hourly
Hours Per Day
Flexible hrs/day
We Provide
iPhone App
Development
Services
Next-Gen iPhone Development With Professional Excellence
WIn & Wow With
Our Core Services
Development of any enterprise software requires straight forward decisions to come up with the right product architecture, technology stack, database options, infrastructure setup and more. We do all this for you.
We have expertise in solving problems of different business domains using the latest technologies. We implement creative design processes to ensure UI/UX success.
We love software engineering and take pride in writing next generation code which is clean, lean and performance centric. We put special emphasis on scalability and security in this regard.
We implement continuous integration - continuous deployment (CI-CD) best practices which requires automated quality assurance - testing process for enterprise projects.
Take a look at
Steps to Engage
1
Post your project requirement
2
Discuss project details with our technical analysts
3
Select engagement model and timeline
Our Expertise
Let POSISTRENGTH help you grow with most sophisticated business intelligence solutions
High-Quality Talent Team
We will introduce a skilled team of developers for you to choose the most optimistic and passionate offshore developer. With this you can save enough time building an in-house team of developers.
Cost-Effective
The quick and easy onboarding of your virtual team turns out to be cost-effective as you can save on infrastructure, hiring and staffing. Scale your team in a few days at a relatively cheaper cost.
More Attention On Business
When you hire a dedicated development team, you get a team of project managers, designers and developers. The offshore team will ensure delivery and quality of software, while you can pay more attention to your business.
Absolute Project Control
With a team of remote developers, you can plan and develop the project as per your business needs. The hired development team can work ceaselessly with you for delivery and post-deployment support.
Collaborative
With frequent and open communication through Skype, Email, Video and Audio conferencing you can uncover opportunities, set tight feedback loops and ensure you have complete check over project deadlines.
Agile & Adaptive Development
We are here for your clear vision and idea. Get cross-functional agile development teams to keep your project running faster while diminishing unwanted practices.
Our Expertise
Domain Expertise
Know Us
We Are The Rare Agile Team With Triple Power Threat
We are a close-knit team of innovators and problem solvers. We ensure world-class products are delivered with the implementation of strategy, technology and design. With our triple power – extreme capability, flexibility to work with, and dedication to our work, we have made some great stories for Fortune 500 brands and few startups. Do you want us to inundate the world with your cool idea?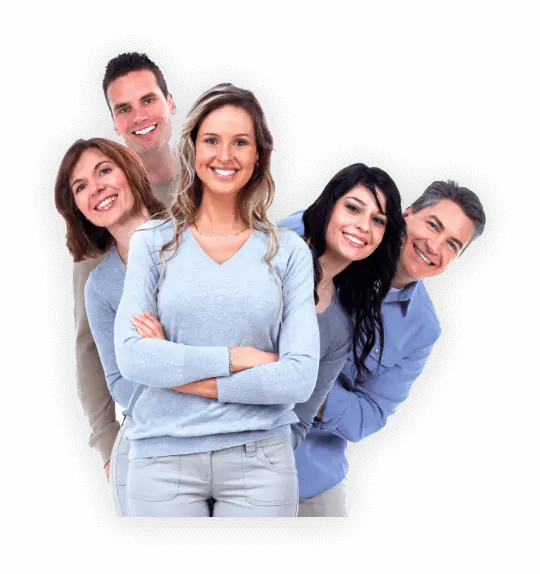 Constant and Never Ending Improvement is our core culture. We give you whatever is needed to grow at 3x pace. Learning is a growth catalyst.
02

Work On The Next Big Thing
Work on top brands projects for a range of industries while building your knowledge and portfolio. We work on enterprise grade projects and platforms.
We thrive on new challenges and strive for flexibility with fun.
Do what you love. We provide a freedom centric and result driven work environment to live your passion and work with effortless ease.
Having clients globally would bring employees to travel and work from beautiful destinations. We travel both ways i.e. welcome regular client visits as well as meet them personally in their country.
All about our
Technology Stack
Our Insights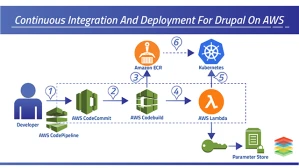 Cloud Services
Continuous Delivery/Deployment on AWS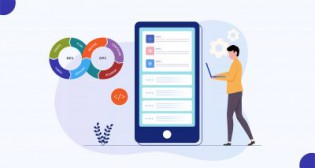 Enterprise software development
Roadmap: How to implement DevOps For Enterprise?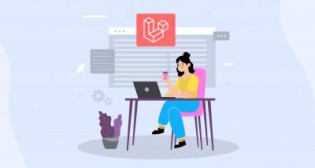 PHP Frameworks
Everything you need to know about Laravel 9.4
View All
Contact Us
Let's Talk Business!
Have questions about your idea? Drop in your details to discuss with our solution consultants. We look forward to hear from you.